Discover in a few steps how to save in a gedcom format the family tree you have on MyHeritage. The gedcom format is an universal format that allows you to transfer you tree to any service or software.
This will prevent you to do it all over again.
Here are the steps you'll have to follow :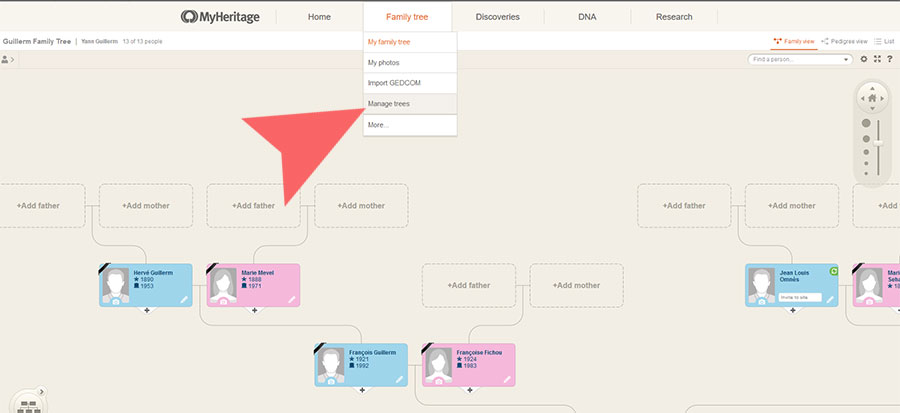 1. On the « Family tree » tab in the menu, click on « Manage trees »
---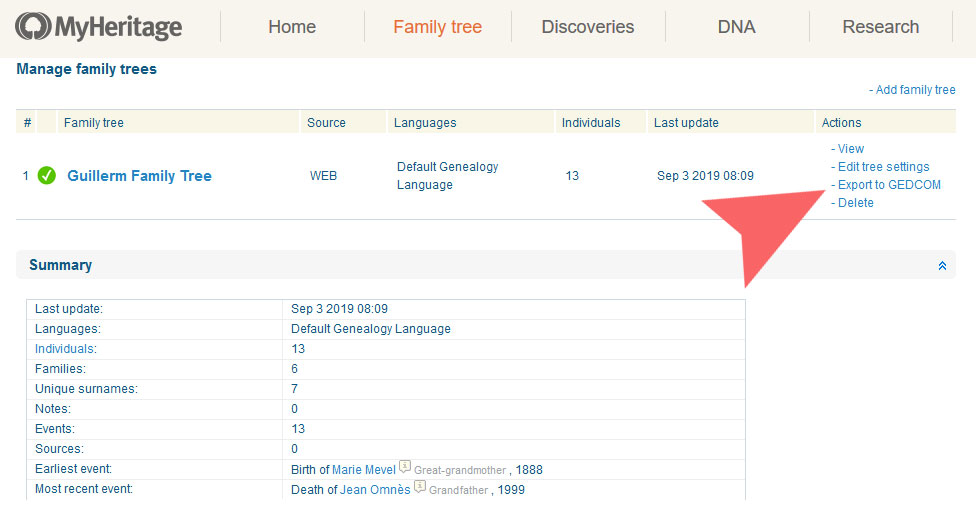 2. MyHeritage gives you 2 options :
We advise you to chose option « Export to GEDCOM ».
---

3. Click then on the « Begin the export » button.
---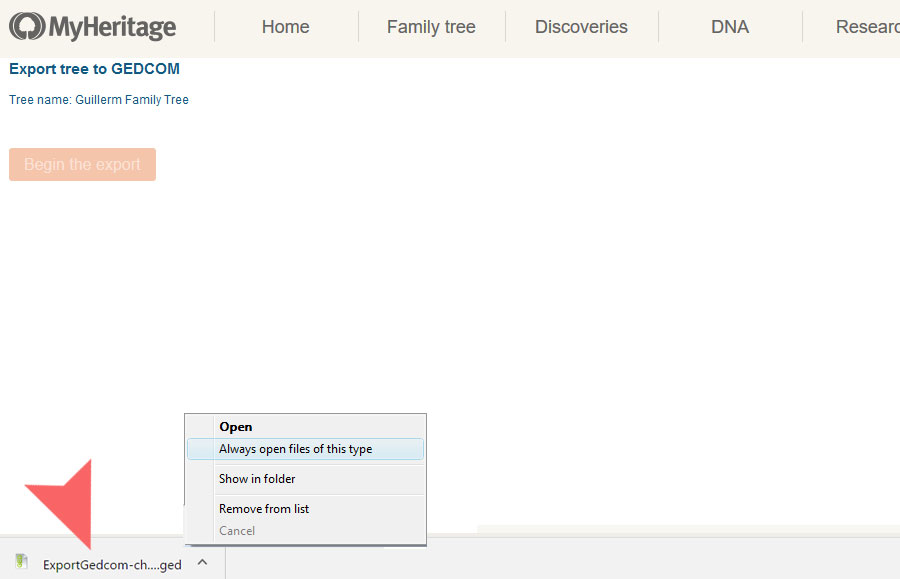 4. The file is download in your downloads folder
You can retrieve it at the bottom of your browser by choosing the option « open in the folder » or show in folder
Congratulations, you can now import the .ged file on Filae.